Industry Leading Software
Tax Shield Software gathers the pertinent information for each of your clients to store and organize so you can be more efficient. Using the information entered, Tax Shield intuitively generates a running database to calculate tax liability and determine the necessary forms for your client. The "Pro-forma" feature will carry your W-2s, Schedule C's, 1099s, and other important documents over from year to year.
Real-Time Processing

Desktop & Online

Completely Paperless & Electronic

Reseller & Franchise Opportunities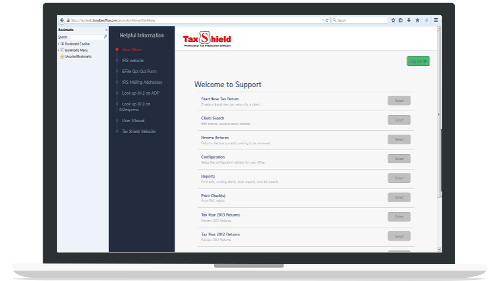 Customer Support & Assistance
Our software and service team provides you best in class support as you go through the tax filing and funding process. We provide Audit Assistance to support your clients in the event that you are not open year round.
Offer Low Cost Audit Protection