Now is a good time for taxpayers to decide how they will prepare and file their 2018 tax return.  The IRS has updated its Get Ready page with steps to take now.
This is the eighth and final in a series of reminders for taxpayers. It is intended to assist with the upcoming tax filing season. Tax reform changes will start affecting the returns most people file.
Taxpayers who filed paper returns in the past may be concerned about changes for 2019. Regardless who prepares your tax returns, using tax software is convenient, safe and a secure way to prepare and e-file a tax return.
Paid tax professionals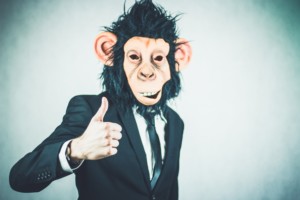 Paid tax return professionals include enrolled agents, certified public accountants, and attorneys. Tax professionals who provide outstanding tax service don't always hold credentials.  All paid tax professionals must have a Preparer Tax Identification Number or PTIN. Paid preparers must sign the return and include their PTIN.
Tips to help taxpayers choose a tax return preparer wisely:
The Tax Professional page  has preparer credentials and qualifications  
The IRS Directory of Federal Tax Return Preparers with Credentials
 Select qualifications from a list of preparers who have a professional credential or participate in the IRS Annual Filing Season Program.
Avoid dishonest tax pros
Common warning signs of a dishonest tax pro include:
only taking cash payments,
basing the fee on the size of the tax refund or not signing the tax return.
A "ghost preparer" may include fake claims to get a larger refund but makes the return appear to be self-prepared.
The IRS stresses that by signing the return, the taxpayer becomes legally responsible for its accuracy, no matter who prepared it.
Taxpayers using a software product for the first time may need their Adjusted Gross Income amount from their prior-year tax return to verify their identity. Taxpayers can learn more about how to verify their identity and electronically sign tax returns at Validating Your Electronically Filed Tax Return.
Source:https://www.irs.gov/newsroom/get-ready-for-taxes-many-options-available-for-preparing-a-2018-tax-return